Infographics
6 Key Stages of Mobile App Development Process
by Ritesh Patil, from Mobisoft Infotech, on Jan 18
This is a comprehensive guide taking you through the six stages of the mobile app development process from coming up with the app concept to building the app.
If you are contemplating building a mobile app, here is a comprehensive guide on the topic. To make it easier for you to understand, we have broken down the entire app development process into six key steps backed by rich visuals and an app development infographic.
Be it any mobile app development project, dividing the work into steps makes the process less complicated and easier to execute. Moreover, the work can be planned in specific time frames and thereby avoid unnecessary delays in the completion of the project.
Please note that each of the stages mentioned above overlaps with the subsequent stage during the mobile app development process. For example, the testing stage may include some development work to iron out any bugs. The mobile app development project should be planned strategically while allocating sufficient time for each of the stages.
The key that in any mobile app development project below.
Idea Generation & Validation

Designing the App

Developing the App

Testing the App

Launching the App

Marketing & Maintaining the App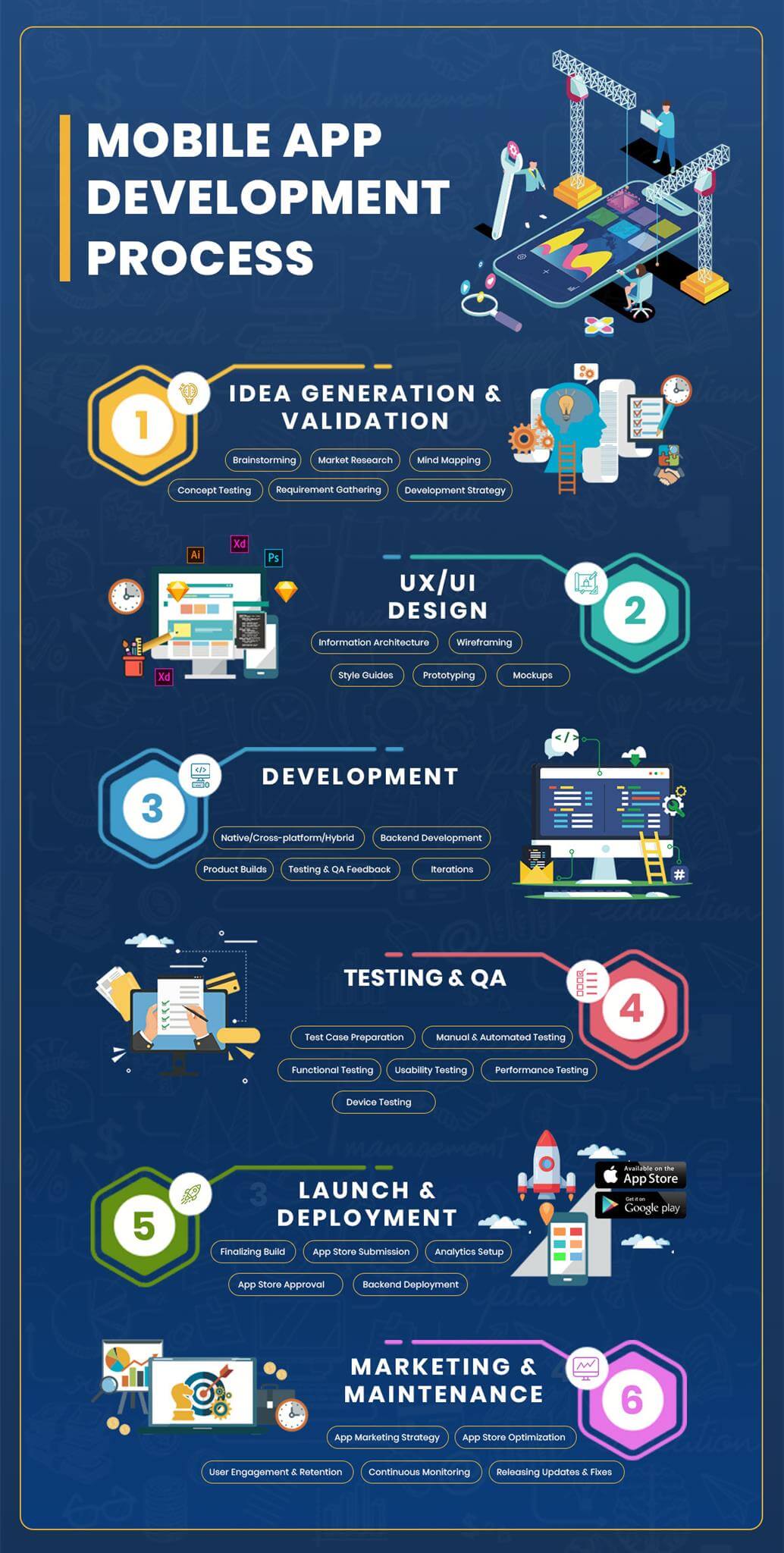 Image Source - Mobisoft Infotech
---
Read also:
📲 Cutting edge Mobile App Design Trends to watch in 2019
📲 The easy way to create your own app
📲 How to hire a dream team to build your app: a full-fledged guide
Note: Full or partial copy of the publication is allowed only with the direct active link to InnMind platform.
---