If you've been too busy with the holidays, don't worry, it's never too late to devise a plan for 2018 big marketing trends. In order to help you outline a perfect strategy let's look at some of the trends you need to watch out for.
The divide between the US and EU marketers
Companies that are marketing both in the United States and Europe will now have to approach these markets differently simply because their regulatory stances differ in more than a few ways.
In less than six months, GDPR will take effect and it will have a huge impact on the way people collect user-data in Europe. On the other hand, America has practically opened the floodgates on data.
Platforms and ad-tech companies will also have to adapt to two specific environments. For instance, the EU Commission has recently fined Google $2.7 billion for favoring its own shopping engine. The search engine giant is also facing two antitrust charges in Europe.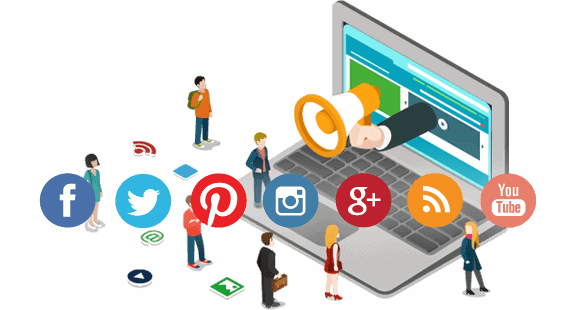 The rise of Internet Service Providers
The European Commission isn't even Google's biggest problem at the moment. Internet Service Providers like AT&T and Verizon also present huge threats. The latter is probably best position to take advantage of the new Net neutrality regulations you've been hearing so much about.
Although similar privacy standards apply to ISPs like they do for Facebook and Google, ISP's all around the United States now have the freedom to take, sell and handle user-data basically any way they want.
And the amount of data ISPs have about their users is huge – they have everything from geological and browsing data to listening and watching data. While this may be a dream come true for some brands, it's practically a nightmare for privacy-minded consumers.
The uproar of influencer marketing
Influencer marketing has seen a big increase in popularity in the past few years, and from what it seems, things are going to remain the same in the next 12 months. Moreover, different types of companies and brands are starting to notice the potential of influencer marketing.
As Inc.com reports, almost 85% of marketers executed at least one influencer marketing campaign in 2017. What's more, on average, companies make $6.5 for every dollar invested in influencer marketing.
When opting for influencer marketing it would be wise to include media monitoring in your digital marketing efforts. This will enable you to see the changes happening to the way your brand is perceived
The bypassing adblock technology
Adblock technology is nothing new. As a matter of fact, people have been using it for almost two decades at this point. At the moment, around 44 million people in the US are using adblock tools, but according to Optimal.com, the number is expected to grow to 100 million by the end of the decade.
This increase in usage will add up to around $12 billion loss in ad revenue. What's worse, Google is currently working on a tool that will mute all of those auto-play videos on YouTube. While this is great news for users, it's not so good for advertisers.
This will mainly affect larger brands, but small companies that depend on paid ads will definitely take a hit as well. In order to combat this, it would be wise to have a digital agency ready on deck to help you out with setting up campaigns.
The blend of AI and behavioral marketing
Marketing platforms have been collecting information like browsing patterns, content preferences, and search history throughout 2017. Now they have to utilize all of these data.
As Adobe predicts, in 2018, machines are going to start making marketing decisions. The software will analyze data to start and stop marketing campaigns across a number of channels. Customers are more loyal when they see customized marketing content, and these AI advancements will allow marketers to cater to their customers at a personal level.
Consequently, marketers will be able to connect with their prospects and existing customers on a deeper level, and of course, boost their efforts in the process.
The bottom line
Of course, some of these trends won't actually come to fruition in 2018. To be frank, some of them won't come to fruition at all. Their success heavily depends on things like new technologies and platform improvements. However, most of these predictions will probably come to pass and if you want to keep up with your competitors, you have to be aware of every possible trend.
---
Read other articles about startup marketing:
👉 How to Find a Marketing Influencer 
👉 Necessary Ingredients for a Successful Social Media Presence 
👉 Harmful marketing tips for startups and where they come from
---
Want to get more on InnMind? 
Expertise and support in fundraising activities
Tons of promising projects interested to find new partners and investors 
Active investors and experts ready to support young entrepreneurs 
Useful tools to run your business and manage the processes 
Documents necessary to start and run a business  
Marketing services for new projects and young entrepeneurs 
and many many interesting publications and analytical reports that will help you to develop your startup!